GE Room Air Conditioner Control Knob WJ12X10072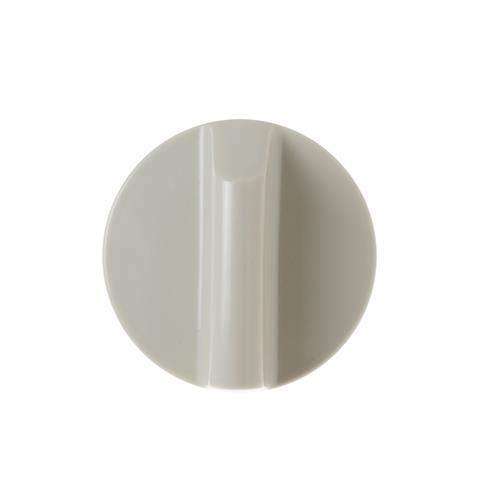 This part may not be available for local pickup today. Please call us at 513-386-7588 to check availability or have it shipped direct to your home / business.
Our Part No.: RPW17010
Manufacturer Part Number:WJ12X10072
Product Condition: New
This is an OEM (Original Equipment Manufacturer) part
Designed for:

❯

General Electric - GE parts may be used in Hotpoint, RCA & Kenmore



Genuine GE Replacement Part
This control knob (part number WJ12X10072) is for room air conditioners.
Control knob adjusts air conditioner settings.
Remove the knob by pulling it straight off its post.
Valid Models: (To search press CRTL+F and enter your model number)
AJCH08ACBW1, AJCH10ACBW1, AJCH10DCBW1, AJCS08ACBW1, AJCS10DCBW1, AJES08ASBW1, AJES10DCBW1, AJES10DSBW1, AJCS10ACBW1, AJCH08ACBM1, AJCH10ACBM1, AJCH12DCBM1, AJCS06LSBM1, AJCS08ACBM1, AJEH12DCBM1, AJES06LSBM1, AJES08ASBM1, AJES09DCBM1, AJES12DCBM1, AJHS08ASBM1, AJHS08DCBM1, AJHS10DCBM1, AJCS12DCBM1, AJCH10DCBM1, AJCS09DCBM1, AJCS10ACBM1, AJCS10DCBM1, AJES10DCBM1, AJES10DSBM1, AJHS08ASCM1, AJHS08DCCM1, AJHS10DCCM1, AJCH12DCCM2, AJCS06LCBM1, AJCH10ACCM3, AJCH10DCCM3, AJCS10ACCM3, AJCS10DCCM3, AJES10DCCM3, AJES10DSCM3, AJCH08ACBM2, AJCH08ACCM2, AJCH10ACBW2, AJCH10ACCM2, AJCH10DCBW2, AJCH10DCCW2, AJCH12DCBM2, AJCS06LCBM2, AJCS06LCCM2, AJCS08ACBM2, AJCS08ACCM2, AJCS09DCBM2, AJCS09DCCM2, AJCS10ACBW2, AJCS10DCBW2, AJCS10DCCW2, AJCS12DCBM2, AJEH12DCBM2, AJEH12DCCM2, AJES09DCBM2, AJES09DCCM2, AJES10DCBW2, AJES10DCCW2, AJES10DSBW2, AJES10DSCW2, AJES12DCBM2, AJES12DCCM2, AJES06LSBM2, AJES06LSCM2, AJES08ASBM2, AJES08ASCM2, AJCH10DCCM2, AJCS10ACCM2, AJCS10DCCM2, AJCS12DCCM2, AJES10DCCM2, AJES10DSCM2
This is a preview of the recently viewed products by the user.
Once the user has seen at least one product this snippet will be visible.
Recently viewed Products
GE Room Air Conditioner Control Knob WJ12X10072
---
---
Cancer and Reproductive Harm - Prop 65 WARNING(S)
---
Mfg Part No.: WJ12X10072
Barcode: 00175600170108

Product Condition: New
Product Type:OEM Part

This part has our own one year warranty service!